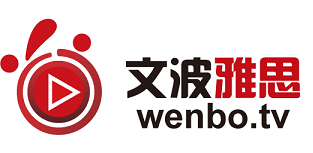 雅思写作真题和雅思口语第一部分和第三部分都有问题关于online shopping和buying in store的利弊。今天墨尔本文波雅思给大家分享关于这个话题分析的文章。
雅思话题分类词汇积累:
buying online 上网买
buying in a store 实体店买
online stores 网店
retail outlets 零售店
online financing option
Comparison: Buying Online vs In A Store
If you're in the market for a new television, there's two basic places to shop. Here's a side-by-side comparison of online stores versus retail outlets.
比较一: 对钱的要求,多久能拿到货
Online: 网上买东西也不是那么方便的,你必须有信用卡,paypal账户等等,付了钱之后还要等货送到。Most likely, you'll need a credit card, Pay Pal account, checking account, or some sort of online financing option. You'll have to wait for it to arrive through the mail.
Retail: 实体店买东西需要有交通工具,还需要自己把东西运回家。The easiest place to purchase products if you have the money. All you need is a way to get there, and means to take your item home.
比较二:有多少种商品可以选,有多少商品实际有货
Online: Every make and model is at your fingertips网上购物好处 without having to drive miles to find it. Don't see your television at this store, surf to another. The only drawback is you can't test the product beforehand 网上购物问题之一是不能提前测试产品unless you find it at a retail store near you, but you can read product reviews, user opinions用户评论, and manufacturer specs with minimal exertion不费什么力就能看到产品细则. Most reputable sites make aware the availability of each item.
Retail: Limited to only products it sells at the local level, but you can test your new television in-person before buying it. Depending on store size, selection may be limited实体店受限于店面大小, but availability is almost always certain但是可以保证有货.
比较三:价格
Online: 价格方面网店比较便宜,因为没有昂贵的租金,电费,不需要雇佣很多销售人员Generally, online sellers features lower prices because they don't have the overhead经费 of renting a pad in a strip mall, high electric bills, and a staff of sales people. There's even Web sites that offer 'percent off' discounts if you enter a code after meeting a minimum purchase requirement, which could save even more money. Though, pay attention whether or not your television is brand new or refurbished翻新的.
Retail: In order to compete with online purchasing, retail outlets are slashing prices降价 all around. Paired with a coupon or special 'in store' discount, prices might get as low as some online sellers. In addition, many retail outlets resell returned items for even lower prices.
比较四:售后服务
CUSTOMER SERVICE/WARRANTY – RETURNS, EXCHANGES, REPAIRS
Online: 网上买东西可能保修退货比较麻烦,注意看作者是如何描述论证的。This is a sticky point with online purchasing. While most excel in servicing the customer, there's also a negative stigma 污 点associated with online sellers. Please read user opinions before buying and make a gut-call. At times, consumers are charged restocking fees, have to pay for shipping if sending the item to be fixed through warranty, or buy the item with a 'no return' clause in the sale. Though, with some warranties, the consumer will get a replacement model temporarily or permanently depending on the issue. Customer service is sometimes hard to contact, and there's usually no storefront to voice a grievance in person.
Retail: 实体店保修退货都比较方便With a receipt, modern retail outlets are easy to deal with when returning, exchanging, and using the warranty. Customer service is usually driven to retain your business by any means necessary, even if it means taking one on the chin every now and then. To be on the safe side, read their return/exchange policy before buying.
最后总结:WHERE TO BUY 哪种更好?

Buy online if you are looking for the best possible possible deal. Even with shipping charges, most online prices are lower. While retail can't compete across the board with prices, it has the advantage in customer service. If meeting the sales person, feeling a sense of community, and security knowing you can walk into the store at anytime are important – buy at a retail outlet.
Where to purchase is as important as what to purchase. Before buying, be sure to read the fine print, do a little research on the company you plan on buying from, and everything should be all right.
墨尔本文波雅思整理
微信:wenbo_tv
更多雅思资料,关注www.wenbo.tv
雅思写作素材-教育类-学生住家里还是住学校比较好?
2014年12月13日雅思G类作文解析-音乐和艺术课必要性
雅思写作口语素材-为什么要学习第二语言